Daystar Directional Drilling Covers Horizontal Drilling, Utility Locating, Excavation, Pipe Repair & Replacement and More!
Whether you are a contractor, a municipality, a business or homeowner we can handle the job.
Daystar Drilling
Our Services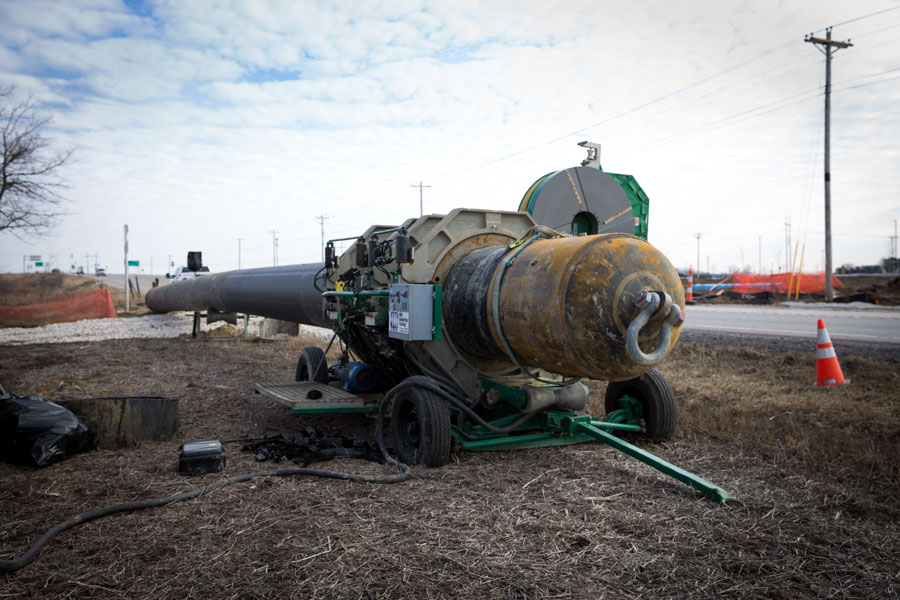 12 HDD rigs ranging in pull back capabilities from 10Klbs to 242Klbs.
Service rigs regularly install site lighting, water service lines, drainage, irrigation and other lines 4" and smaller.
Mid Size drill crews regularly install water main, forced sewer mains and casing pipes. Typical size ranging 4"-16" and bore lengths of 1000LF or less.
Large drill crews regularly install large diameter pipes in long distances. Capabilities of 36"+ pipe in lengths over 2000LF.
We have the capability to install any size pipe in challenging ground conditions. Solid rock, alluvial conditions, cobbles, etc. are within our capabilities.
Hydro excavation and slurry removal. Fleet of Hydro excavation trucks and vac trailers. Capable of large and small hydro excavation services.
Daystar owns multiple pieces of HDD support equipment. Ranging from 300 gallon mix tanks, mud reclaimers up to 6000 gallons, excavators, wheel loaders, etc. We show up ready to work with the correct equipment to succeed.
Daystar offers excavation work to compliment our HDD crews. We own a fleet of mini excavators, excavators, compact track loaders and wheel loaders.
Pipe fusion of all types and sizes. We partner with Mid America Fusing to accomplish our HDPE fusion and fabrication needs. M.A.F. owns machines ranging from ¾" up to 48" capability. They also have inhouse fabrication abilities.
Contact Us
---
Daystar Drilling offers one of the most experienced and diversified teams in the Midwest. Many of our team members have been in the HDD industry for over 20 Years.
Talk to an Expert
Whether you are a contractor, a municipality, a business or homeowner we can handle the job. Daystar has been in the business of solving our customer's underground utility difficulties for well over a decade.
Get a Quote
Daystar Drilling Service Area
Headquartered in Indiana, Daystar Drilling can be found working on drilling and boring projects throughout the Midwest Region of the United States.
Whether the project is performed for commercial, municipal or residential areas - our services, equipment and qualifications are here to get the job done.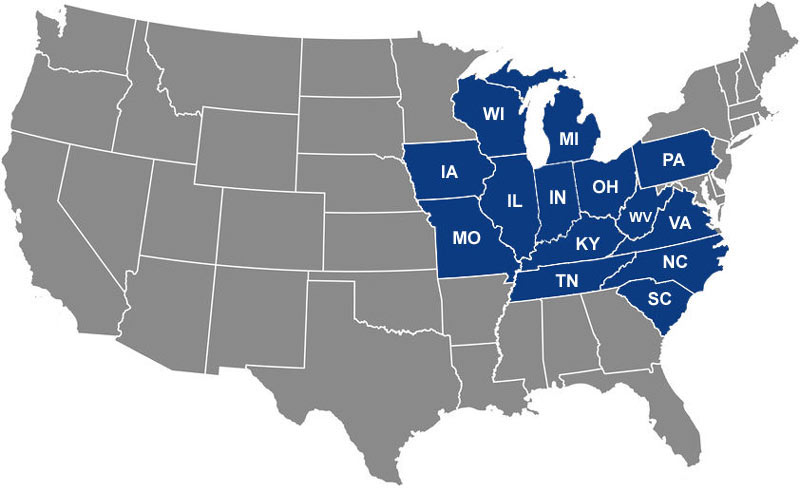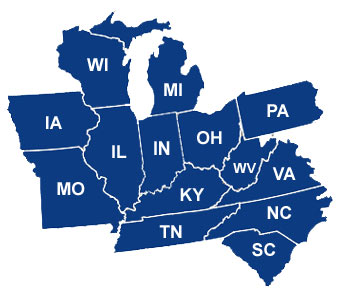 ---
Frequently Asked Questions
Whether you are a contractor, a municipality, a business or homeowner - Daystar Drilling is here for you.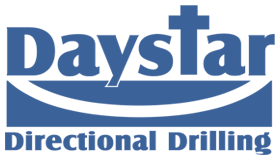 Daystar Directional Drilling, Inc. is a family owned, Christian company founded in 2002.
Our experienced staff and well maintained fleet of equipment is sure to finish your job fast, safely, and with craftsmanship in which you can take pride.